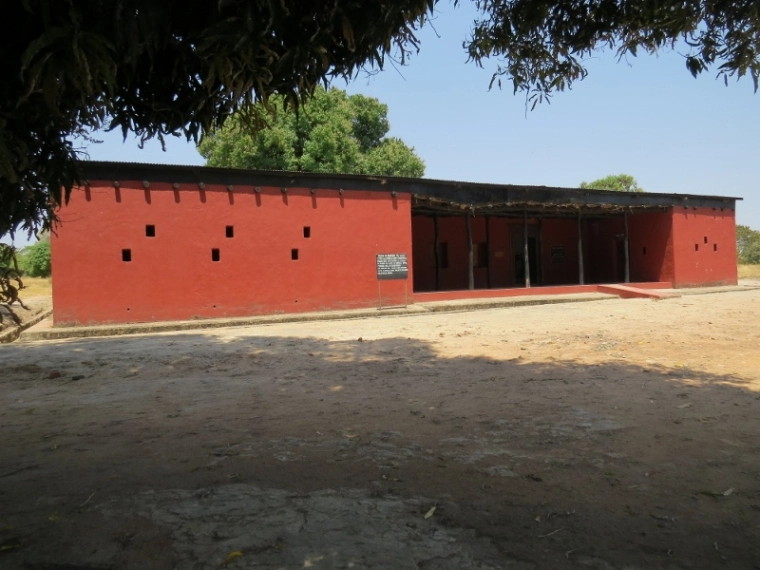 This deep-maroon-coloured, flat-roofed Arabic-style home, built in 1857, is the main attraction in these parts. It was Livingstone's residence for part of 1871. Later that year Stanley waited three months here hoping that the Arabs would defeat Mirambo, famed king of the Nyamwezi (People of the Moon) tribe, and reopen the trail to Lake Tanganyika. When Mirambo was victorious, Stanley had to travel to Ujiji via Mpanda. Stanley and Livingstone returned here together the next year.
It is now a museum and has some original Zanzibar carved doors, a few Livingstone letters and some slave-trading information. It's 8km southwest of town in Kwihara. Occasional dalla-dallas (Tsh1000 to Tsh1500) heading to Kipalapala from a stop just southwest of the new bus stand (near the public toilet) can drop you at Etetemia. From there it's a 2.5km walk straight down the road: if in doubt, just ask for 'Livingstone'. Taxis from town should cost about Tsh20,000 return and motorbikes 
Tsh10,000, but there is a good chance you'll pay more. Still, there are enough English captions to make it worth the trip.