A labyrinth of chaotic alleyways interposed between towering limestone houses with ornately carved arched hardwood doors with brass finishings and terracotta roofs. Stone Town is a melting pot of cultures and one of the last remaining ancient towns in Africa. It offers a rare cultural and historical insight into a former era of trade and exploration.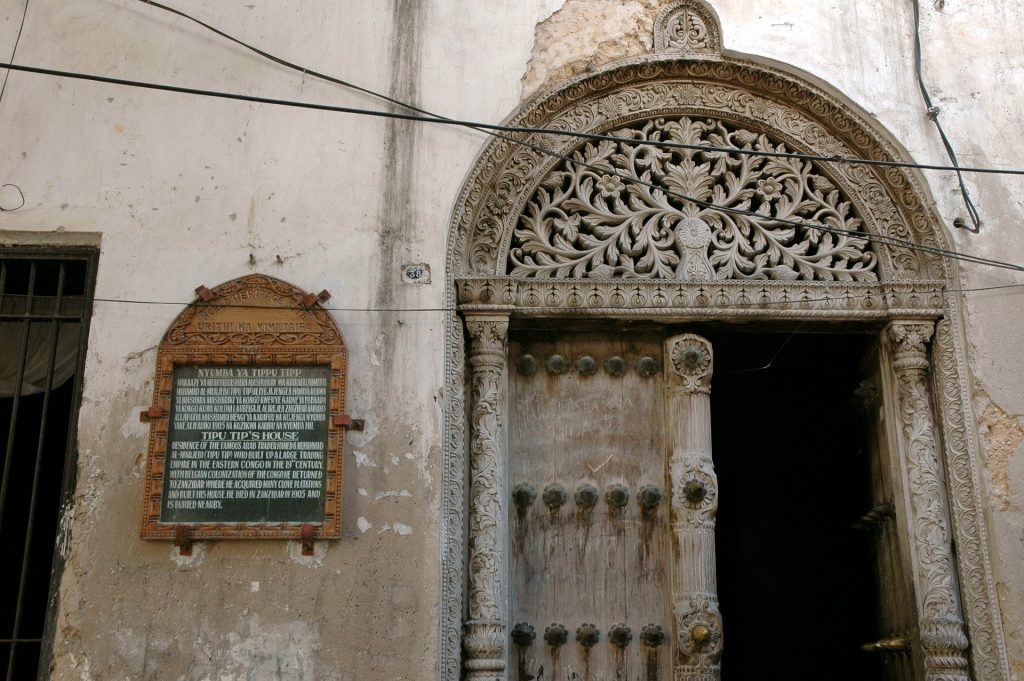 Stone Town is the historical centre of Zanzibar City, the capital of the Zanzibar archipelago. 
As a primary trading post on the spice, silk and slave trade routes for over a millennium, Stone Town has been a unique meeting place, blending African, Indian, Arabian and European cultures. It isone of the few remaining ancient towns in Africa.
It's beauty, and historical value has earned it a well-deserved place on the UNESCO world heritage list.
Not only is this city visually beautiful, with old colonial buildings and exquisitely carved Zanzibari doorways, but your senses will be overwhelmed with the scent of the sea and spice and the calls to prayer echoing from the minarets.
For history buffs and culture addicts, Stone Town offers plenty of activities for 2-4 days of exploration.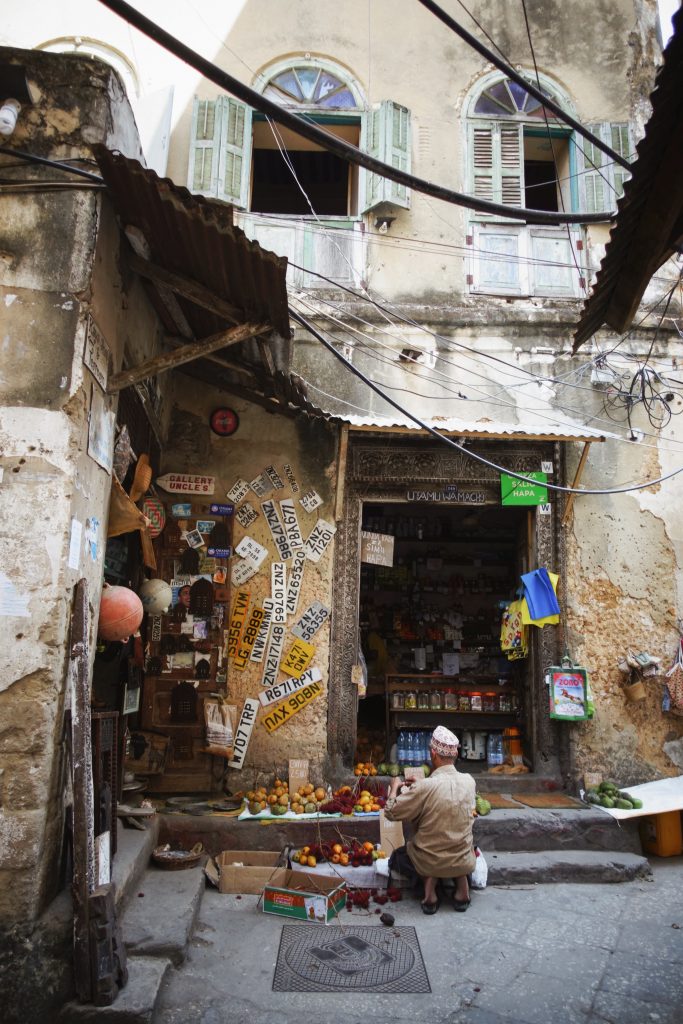 Forodhani Garden Markets
Arguably one of the most popular activities in Stone Town, this market opens in the late afternoon at 5 pm, and runs until 9 pm. Here, locals and tourists gather for some alfresco street dining – colourful stalls and grills are lined with kebabs, local fish, coconut bread, grilled cassava, roasted corn, sweet potato chapatti and fresh fruit drinks. This is one of the liveliest areas of town, and the food is not only tasty but very cheap.  
Darajani Market
Another popular market in Stone Town, this market is excellent for spices, fresh meat, fruit, and vegetables. For those that prefer quieter market experiences, it is best to go early in the morning, when the sellers are still setting up and the produce is fresh. 
Mtoni Palace Ruins
These ruins offer an insight into the former administrative and trade power of Zanzibar. Every Tuesday and Friday, there is a concert with traditional melodies, dances and a buffet. The night begins with a guided tour of the ruins, followed by a buffet with a final performance to finish off. Or, you can attend the traditional coffee ceremony with coffee roasted the Zanzibari way. 
Old Slave market and the Cathedral of Christ Church
The old Anglican cathedral of Christ Church was built by a British abolitionist symbolically over the old whipping post of the island's largest slave market. 
This was the first African cathedral in East Africa, and offers beautiful architecture and important knowledge on the history of the slave trade in the country. 
Hamami Persian baths
These were the first public baths built in Zanzibar by Shirazi architects from Iran. They are no longer in use, but you can pop your head in and have a look by asking the caretaker to unlock the gate for you for a small fee.
Sultan's Palace/Beit al-Sahel
The magnificent Sultan's Palace is one of the main historical buildings of Stone Town. Inside, you can spend an hour touring the history of Zanzibar with a free guide (tip recommended) for only a $3 entrance fee (at the time of writing).
The Old Arab Fort
This impressive building was constructed in the late 17th century on the former Portuguese fort. It houses an art gallery and curio market, as well as an impressive amphitheatre. If you can, try and catch a live performance in the open-air amphitheatre – in February each year, the Sauti za Busara Music Festival, with musicians from all over Africa, occurs here.
St Joseph's Catholic Cathedral
In memory of European colonial presence in Zanzibar, this cathedral was built by French missionaries in 1893-7. Its twin spires are a familiar feature to Stone Town. The cathedral's front doors are only open during mass, but you can enter through the back when these are closed.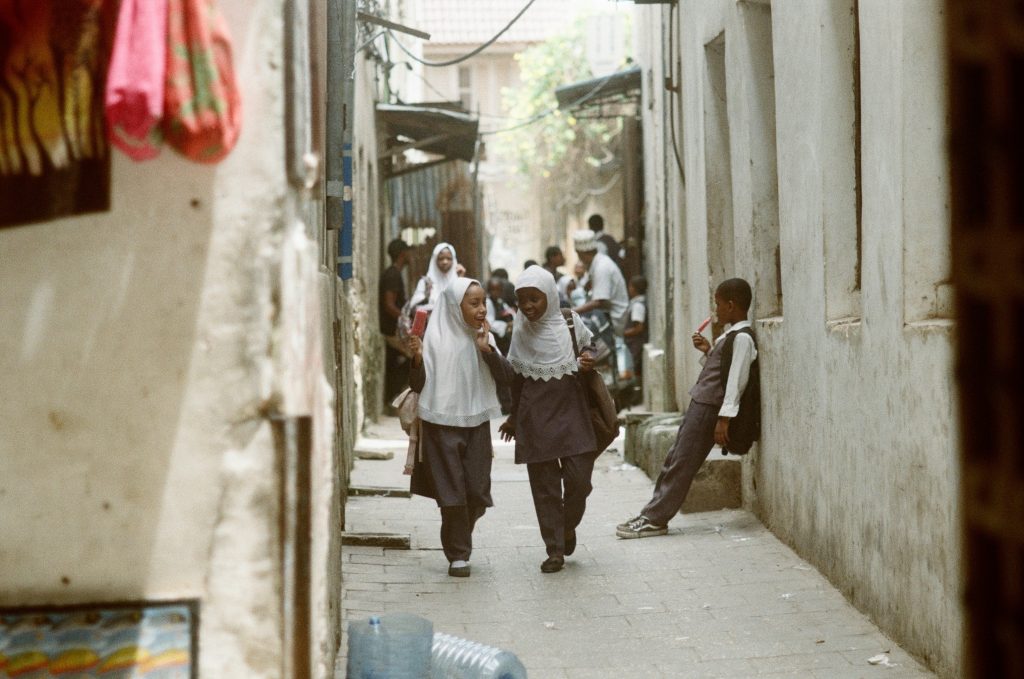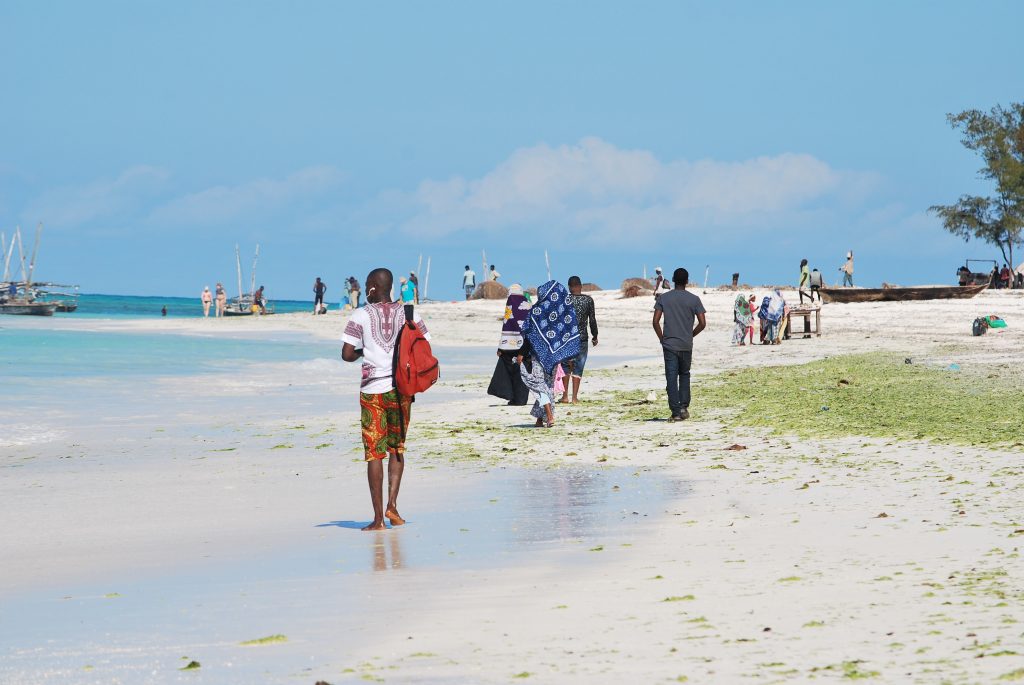 Most sites to see in Stone Town are within walking distance.
Stone Town is known as a maze, a veritable labyrinth where maps are of little use. With this in mind, one of the best things to do in Stone Town is set down the map and wander in whatever direction takes your fancy. If you want to see a particular sight, ask locals, and they will point you in the right direction.
If preferred you can take a guided tour of the city. Walking tours usually last 3hrs and can cost $30 for a good private guide. These tours will be filled with the history of Zanzibar and should give you a good grasp of the layout of the town.